how did you get started playing guitar?
i was the typical teen listening to all these cool bands dreaming about being a guitarist too (the fame, the groupies, etc.). a school mate that lived on the street behind me bought a really cool jackson neck-thru guitar with a kahler trem. he tried to play "miracle man" off "no rest for the wicked" (ozzy osbourne) and played it horribly esp the solo. the solo starts off with fast triplets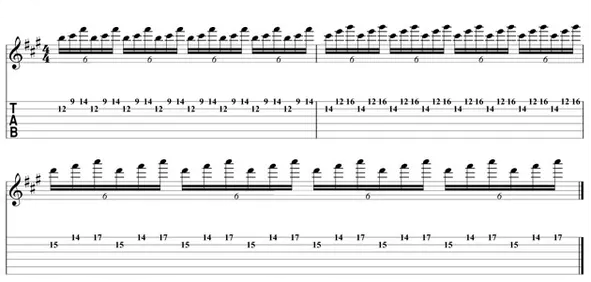 and he couldn't play it so all he did was bend the second string (12) and hit the first string (9) notes really fast. even with me not knowing how to play guitar at the time knew that wasn't right. i told him i could do better, he said i couldn't do it, so i did it. my dad bought me a cheap 3/4 no-name guitar (basically a kids guitar for $90) and a boss mg-10 amp (i wish i never sold this, was great for mic'ing in the open back for recording). i didn't learn "miracle man" but i did learn most of the songs off "appetite for destruction" (guns 'n roses) and "lies" (guns 'n roses). i honestly didn't care for "no rest for the wicked"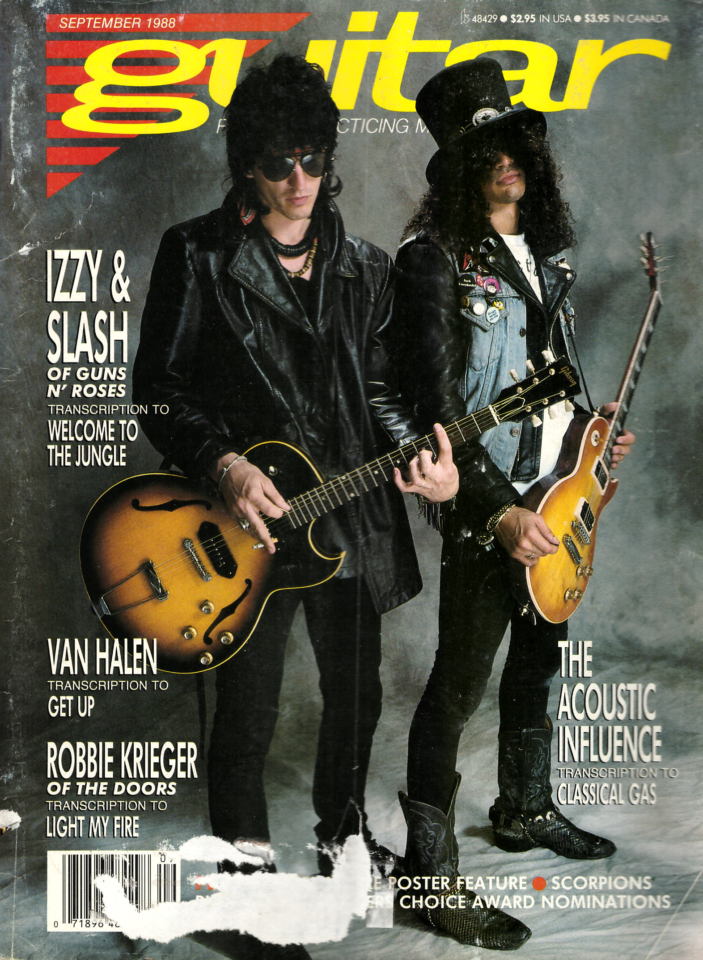 who were/ are your influences, bands you listened to?
b
what are your favorite bands?
b
who are your favorite guitarists?
oh man, that's a long list. at first the cool rock guitarists like joe perry, slash, jeff healey, eddie van halen, really anyone that utilized the pentatonic scale a lot in their solos then as i got better, joe satriani, jason becker, marty friedman, vito bratta, paul gilbert, eric johnson, tony macalpine, yngwie malmsteen, greg howe, richie kotzen, vinnie moore, steve vai, the list goes on and i think you get the picture (disclaimer, none of these in particular order, just typed them as they came to mind)
define your style of playing and how to do rate it
oh i started off with pentatonic based scales and then incorporated tapping within those scales, then i discovered the aeolian scale which i guess is related to it and went from there
i rate it poor but i'm my biggest critic. i feel I am one dimensional in my playing. incorporating basic scales in different patterns are my thang. i honestly struggle with playing fast and clean. to put it in perspective, there are natural born athletes and there are athletes that must train 10x as hard to compete. i'm the latter. but i try
do you have any local bands you like?
no
are or have you collaborated with any other musicians?
b
where did the name youngyb/boostedstrings come from?
b